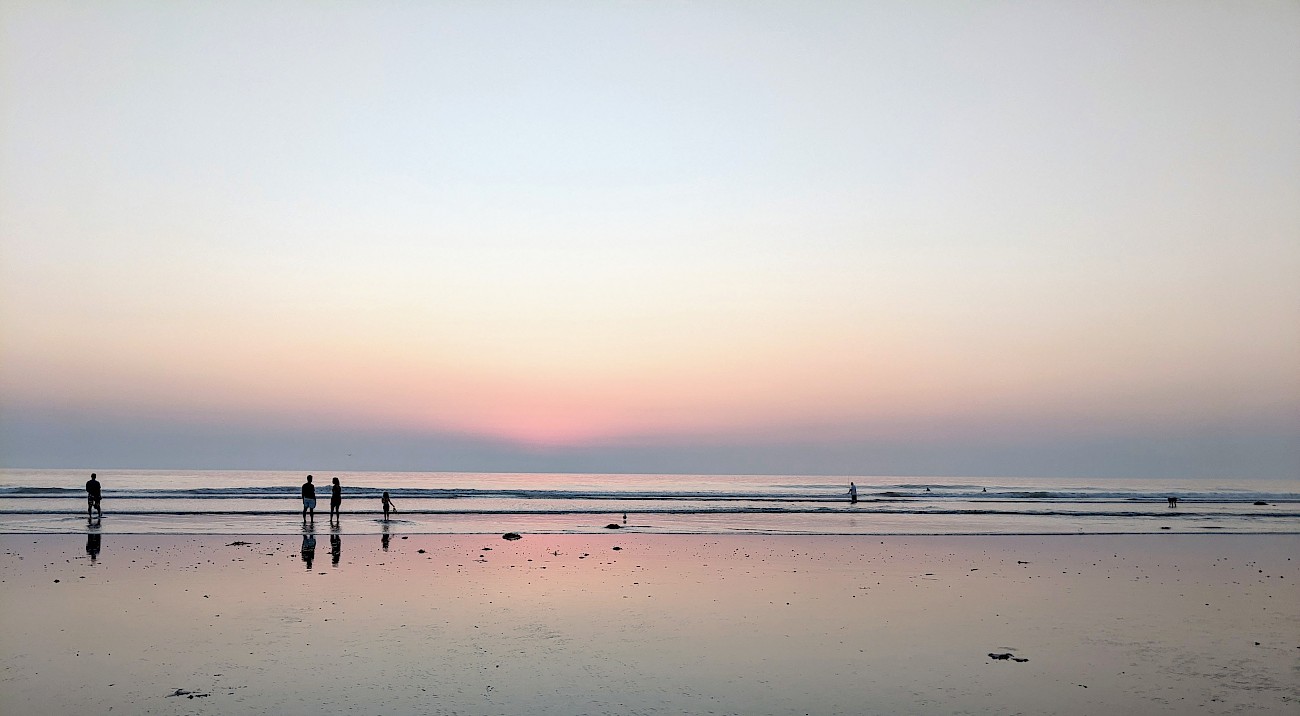 My mental health has not been great lately. I've been feeling pretty stressed out and all over the emotional spectrum. On Saturday I decided go to the beach at sunset. I always find that soothing. I really liked the symmetry of the pink sky being reflected on the wet sand.
⁂
I finished watching The Good Place recently and loved it. They talk about one Buddhist conception of death being an ocean wave that crashes on the shore. The wave is gone, but the water is still there. I thought about that as I watched the waves and took some moments to breathe and be present.
Responses
★
Integrated Soul Mentor
,
THE ODDICTIONS
,
🤘🏼
, Elizabeth, Caitlin Johnson, Margie Walker, Tami Robertson, Cora, #gwynning, Jennifer (Red) Stavros, Replogle Studios, 🦄, Patrick, John R. Lee, Bethany Winz, jennifer moody, Nic Thames, Jessica Calvert, Jessica Ayunani, Kate Havlik, Jeremiah Ragsdale, tomfromhr, Sarah, Laurie Guerrettaz, Chris Magnusson, Fia, Joe Crawford, Jamie Maldonado, John Roman, Ernst Uychocde, BSN, RN, Sheryl👧🏻🌎, Megan Fair, Fair Trade Advocate, Katie Johnson, Justin Hise, Doug Webster, Kandace, Nick, Kayla Sharee, Anna, april., brooketower, Geno Boho, Isha 🦉
, and 41 others
---
---
---
indiana_mama –


I dk how I didn't see this before. Love you g.
---