Currently reading: Hidden Things by Doyce Testerman (ISBN 9780062108111)
---
---
Sorry, I can't make it to
---
macaroni code > spaghetti code
---
---
This sounds like Daft Punk coding.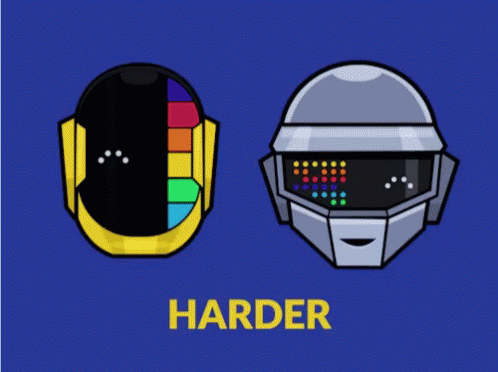 ---
A perk of working remotely is that I can take off some time for a coffee date. I met a new lady from OKC this morning. It went pretty well! I usually overthink dating, but I'm trying to just relax and enjoy the process more, so we'll see!
---
Yeah, real facts; not presidential "facts."
---
Congratulations, that's awesome!
---
Three facts, Five people (tagged by @Skirts)
I. I like Roman numerals
II. I attended Cornerstone Music Festival 17 years in a row
III. I have a pacemaker
Tag: @indiana_mama @jdragz @sarah5 @alanaruthk @geno_boho
---
---
---
Review: The Alchemist
★★☆☆☆
This fable is about discovering your dream ("Personal Legend") and pursuing it to make it happen. There is a repeated line, "when you want something, all the universe conspires in helping you to achieve it." This was way too Law of Attraction-y for me and I think it has some of the same dangerous corollaries, like victim-blaming people who are having difficulties in life. I am disappointed, though not surprised, that this book is so popular.
---
Finished reading: The Alchemist by Paulo Coelho (ISBN 9780062315007)
---
---
---
---
---
Came for the affirming church, stayed for the puns.
---
In reply to:
I am looking forward to seeing y'all too. Thanks for the reminder. I know in my mind these feelings will pass but in the moment it can be oof.
---