---
You'll appreciate they had Bleed American higher, though. They had Clarity, Bleed American, Damage, Futures.
---
Hello and welcome to the indieweb! I think there is a tendency to think of those two principles from a developer perspective, like they are telling people to learn how to write HTML and do all the nitty gritty stuff. That isn't the intention, though. We can always improve the documentation on the wiki and would love to have you involved in the conversation.
---
National Blog Posting Month. The goal is to write a post each day in November.
---
Woo, 10 for 10 on #NaBloPoMo! It has been fun getting back into writing as well as finding other participants and reading them.
---
One societal change/advancement that we are discussing is what we should do about some people amassing obscene wealth while others go homeless. Framing this as "eyeing another man's pocket" is disingenuous.
---
---
---
---
Very good points. Moving a couple times since 2015 has not helped, either. I am pretty hopeful San Diego is a longer term destination for me. I remind myself that it takes time, and try to put myself out there more.
---
---
Where can I find your 2012 novel?
---
---
The first draft — including the tada — came in at 277 characters. Only had to tweak it slightly to get 280 characters.
---
---
---
Then I'll tell them, 'I've never known you. Get away from me, you people who do wrong.'
Matthew 7:23 CEB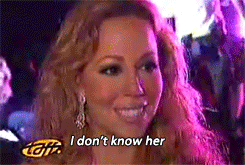 ---
Haha, I didn't expect there to be much new to you in there. Yeah it's pretty wild to think back on everything that has changed.
---
In reply to:
Recovering perfectionist here and that sure does resonate. I had forgotten about The Artists Way among many other to-read books. I'll have to check both of these out.
---
Or 3! I'd definitely click if each post had a cat photo like this. :)
---