Or 3! I'd definitely click if each post had a cat photo like this. :)
---
---
In reply to:
Congratulations! Here is a reply. :]
---
Proper protocols? Assigned role? Assigned... by who?
It's 2019. Do whatever you need to feel safe and comfortable when dating.
---
Oof. I scrolled back a day in their timeline and they responded to a kid's blackface costume with "no different than anyone else dressing up as a character."
---
---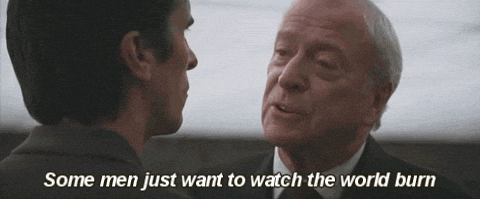 ---
In reply to:
Yay, gee-FM! I'm doing it this year as well. I saw in Asha's comments that the OG herself, Eden Kennedy, is participating this year.
---
---
---
In reply to:
I saw that! I look forward to the vlogs.
---
---
I just made a very spur-of-the-moment decision to take a swing at NaBloPoMo. My posts are more likely to be mediocre than brilliant, but it's still fun!
---
Awesome! Maybe I'll give it another shot. I've definitely not been writing as much as I'd like to and it's been fun the times I've tried it before.
---
---
---
---
Ugh, kids these days and their trees.
---
---
@RELEVANTpodcast Are there any updates on the next steps being taken to address the leadership issues/work environment there? It's been quiet a bit too long. @RELEVANT @TylerHuckabee @jessecarey
---